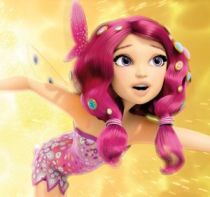 Mia and Me, the hit children's show combining live action and CG animation, has been renewed for a second season.
A ratings phenomenon, Mia and Me's highly successful performance convinced the production partners to green light a second season with 26 new episodes.
Season two of Mia and Me will be produced by Lucky Punch (a joint venture between m4e and Hahn Film) in co-production with Rainbow Srl and March Entertainment. The new season is scheduled for delivery in 2014/2015.