Mia and me Fan Magazine March 2014
NEW! Your Mia and Me Magazine is here! NEW!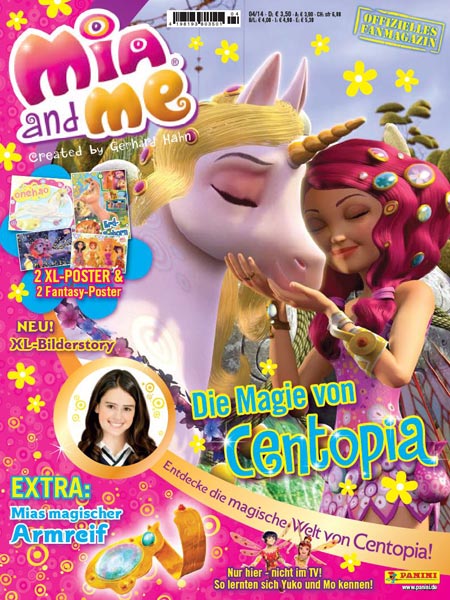 EXTRAS: Mia's magical bracelet, Unicorn Sticker Album and Sticker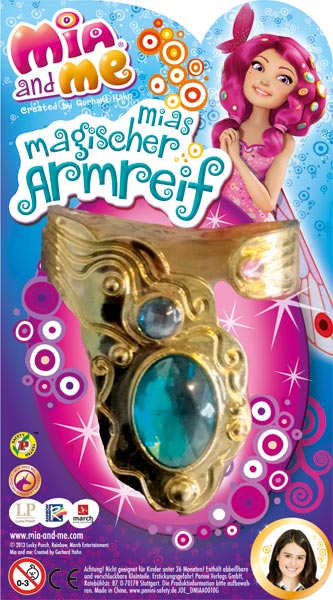 Your official fan magazine! Come with me in the magical world of Centopia!
Phuddle has built a new musical instrument, with which he wants to attract unicorns. But his invention works again differently than expected. Because unicorns are attracted by his music … What happens in the exciting XL-Images story, you will experience in your new Mia and me edition! Great Elven riddle, a cool craft side, 2 magic XL poster and 2 Fantasy Posters on you. Meet the Fire Unicorn and his special abilities and learn the many secrets of beautiful unicorns. In addition, Mia has designed some cool door signs for you. Tinker it quickly and hang your favorite sign on your door. Have you ever wondered you how Prince Mo and Yuko to know you learned? Find out, exclusively here in your fan magazine!
Your magical Extras: It's finally back – Mia's magical bracelet! Use it like Mia! He might just open the gateway to Centopia to you! In the new sticker album is all about the fantastic unicorns. On top there are 6 charming sticker.