Mia and Me Fan Magazine February 2014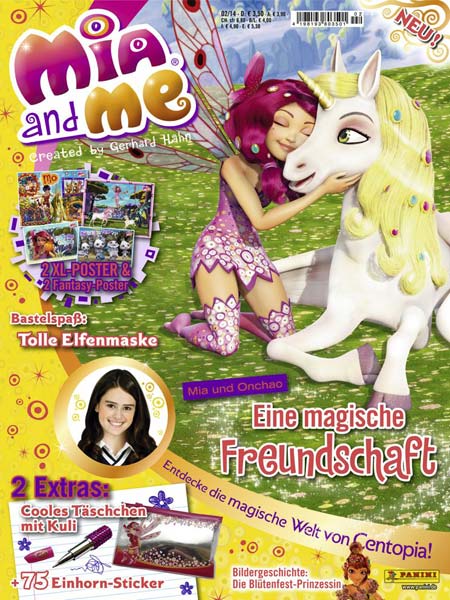 NEW! Your Mia and Me – Magazine is here! NEW!
Whether that's good? Prince Mo is an arbitrator at the big competition of the Blossom Festival princess. But it is really difficult. Each wants to be the fairest and most talented. While Mia and Yuko for the feast to be made ​​right, Mo falls into the clutches of the monster plant! Whether it nor will she escape in time and this year's flower princess can crown, you will experience in your new magazine. Course you are again expecting great elves puzzles, four stunning posters, Phuddles delicious muffins and beautiful craft ideas!
Your extra: Mia's charming bag with pen will give you much joy. Fill it the same with your most beautiful make-up stuff. Additionally, there are great Unicorn Stickers! Have fun with Mia and her friends!