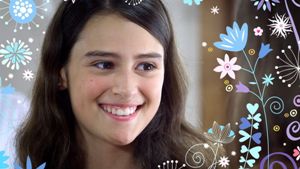 Höhenkirchen/Munich, 8th June 2011:
m4e AG announces further deals for the live-action/CGI animation series "Mia and me®" by Lucky Punch GmbH (a joint venture between m4e AG and Gerd Hahn) produced in co-production with Rainbow S.p.A. and March Entertainment. TV-rights have been successfully awarded in France: Canal+ / Teletoon, in Portugal: TVI and in the United Arab Emirates: E-Vision.
Furthermore, the first licensing and merchandising contracts have already been initiated. Among others, rights have been secured by EGMONT VGS for a broad publishing programme, by Panini for collectors' stickers and albums as well as a monthly published print magazine, by Panini Kids for DVDs, and Schmidt Spiele for board games and puzzles. Presently, further promising talks are taking place with international partners for the areas of food promotions, toys, textiles and home entertainment, and they are due to be finalised during the upcoming Licensing Show in Las Vegas.
With ZDF and Rai Fiction, TV partners have already been established for Germany and Italy since September 2010. At the same time, these two stations are also involved as co-production partners. Further negotiations with broadcasters from the UK, Benelux, Scandinavia, Eastern Europe, Asia and South America are also nearing finalisation.
International distribution of rights is via m4e AG as well as through its subsidiary Telescreen B.V. and the co-production partner Rainbow S.p.A.
Production of the 26 episodes of the first season will be completed by autumn 2011, and a second season with 26 further episodes is already in production. "Mia and me®" is then expected to celebrate its international TV premiere in the spring of 2012.