m4e expands the "Mia and me®" licensing programme in time for International Toy Fair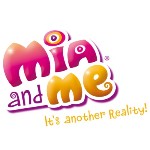 "Mia and me" is unstoppable. Not only on TV, but also within the licensing market, its elves and unicorns continue to be very well received. For its own production (in a joint venture with Gerhard Hahn), the Munich brand management and media company m4e AG has already managed to acquire as many as 30 licensees in Germany alone – and now further, prominent licensing-partners are being added in time for the International Toy Fair in Nuremberg.
German toy manufacturer Simba Toys will bring plush and water toys as well as outdoor toys onto the market. The Spielkartenfabrik Altenburg (ASS Altenburger) is presently developing card games suited to the series, while Blue Ocean Toys will thrill fans of "Mia and Me" with an innovative and creative paper toy called Papereenz. United Labels contributes to this rapidly growing licensing programme with tableware, cutlery, gift articles and watches.
As a consequence, at the upcoming toy fair in Nuremberg, "Mia and Me" will be ideally represented. Along with the above-named firms, eight further licensees will be presenting their "Mia and Me" products there, among others: Schmidt Spiele, Ravensburger and Clementoni. Some of these products have already become commercially successful since the end of 2012, but the majority of these products will however be brought onto the market during the next few months.
Höhenkirchen/Munich, 23. January 2013
m4e AG – Executive Board