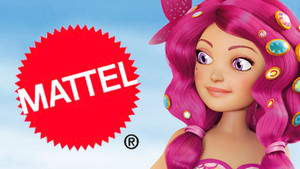 June 7, 2012:
Leading Italian producer, distributor and licensor Rainbow has secured a licensing partnership with Mattel for toy rights to its new girls' property and animated television series Mia and me®.
The  television  series  was  developed  and  co-produced  by  Lucky  Punch,  Rainbow,  March Entertainment and ZDF, and is jointly distributed worldwide by master agent m4e and Rainbow. The show is a unique hybrid of live action and CGI animation aimed primarily at 5 – 8 year old girls. More than 50 territories globally will launch the first season of 26 x 23' episodes in 2012.
Mia and me® is an exciting fantasy adventure set in Centopia, a fabulous and mystical world filled with unicorns, elves, pans and dragons. Twelve year old Mia finds herself hurled into the wondrous world of Centopia, where she becomes an animated fairytale elf, while at the same time she's trying to fit in at her new school in her real life.
In addition to Mattel, a major licensing programme is already underway for the property with international  licensing  partners  on  board  including  Panini,  Unilever  Germany,  Belltex, Clementoni, Schmidt Spiele and Egmont. Consumer products will be available from Summer 2012.
"We're excited to have secured this license with Rainbow and look forward to being a part of the property  launch  and  merchandising  program,"  said  Holly  Stein,  Vice  President,  Licensing Acquisitions and Business Development, Mattel, Inc.
Bettina Koeckler, SVP and General Manager Global Consumer Products at Rainbow adds: ""Mia and me" is an exciting new property for Rainbow and we are thrilled to have secured Mattel as our toy partner. Their enormous experience and success at retail makes them the perfect fit for the brand."
Mia and me® has won the MipJunior Licensing Challenge Award in 2011 and was named Best Animated  TV-Series  for  Kids  at  the  International  Trickfilm  Festival  Stuttgart 2012.  It  is furthermore nominated for various awards around the world.